Your Trusted Partner for Houston Bee Removal
Your search for Houston Bee Removal Near Me ends at Budget Bee Control
Budget Bee Control is where you will find passionate professionals dedicated to maintaining the delicate balance between humans and bees while ensuring safety and peace of mind. With a deep commitment to responsible pest control and bee preservation, we have established ourselves as the go-to experts for Houston bee removal services.
We are a reliable and trusted bee removal service provider committed to ensuring the best to preserve the environment and bring peace to you.
As experienced bee exterminators in Houston, we have the preparation and experience to save and move honey bee swarms and colonies from overhanging structures and inside the walls.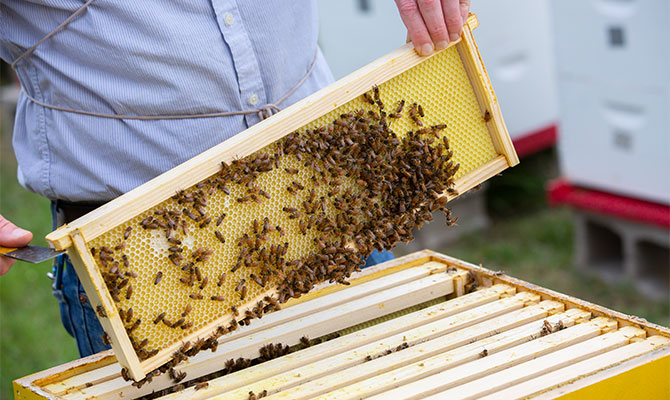 Our Mission
We aim to provide safe and effective bee removal solutions that prioritize the well-being of our clients and the preservation of these essential pollinators. We strive to find harmonious solutions that allow bees and humans to coexist peacefully.
Whether you have a wasp nest or bee hive on your property, we can handle your problem safely.
Without killing the bees, we will remove them from your property in Houston, TX. We capture the bees and remove the hive to transfer it to a safe place.
Our Expert Houston Bee Removal Team
Our success as a trusted bee removal service in Houston is due to our team of dedicated professionals. The bee exterminators at Budget Bee Control are experts in pest control and enthusiasts who understand bee behavior and biology. With years of experience in bee removal, we have the knowledge and skills to handle bee infestations of all sizes and complexities.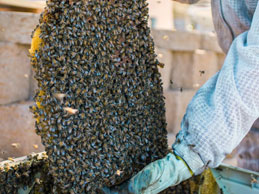 Responsible Pest Control for Bees in Houston, Texas
We firmly believe in responsible pest control practices. When it comes to bee removal, our approach prioritizes live removal methods. Rather than extermination, we focus on safely relocating bee colonies to a more suitable environment, ensuring the continued survival of these vital pollinators.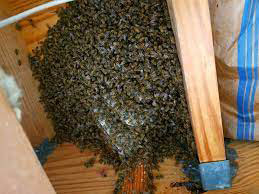 Fast Bee Removal in Houston from Experts
With many years of experience, our dedicated and skilled professionals ensure all forms of wasp and bee removal. We understand the urgency of bee infestations. At Budget Bee Control, we respond promptly to your bee-related concerns, ensuring a rapid resolution to your problem.
Our company specializes in pest control and live bee removal in Houston. We partner with local beekeepers for bee removal and control services. We remove the bees and relocate them to a safe place by using cutting-edge technology. Our specialized bee-safe vacuums are made to preserve the honeybees while performing hive removal.
Our experienced bee exterminators undergo rigorous training to learn the correct methods to rescue bees with minimal losses. We perform live bee removal to relocate the creatures to one of the apiaries, located from the city and residential areas, where they can continue to produce honey.
Bee removal is our passion to save bees and help people learn about the creature's importance. We educate people on proper safe bee removal techniques.
Trust us to resolve your bee-related concerns swiftly and professionally.

Experienced Professionals:
Our team of bee removal experts has years of experience in safely removing bees and their hives.

Affordable Services
We offer affordable bee removal services that fit within your budget.

Safe and Effective Methods:
We use safe and effective methods to remove bees, ensuring that your property and the environment are not harmed.

24/7 Availability
We're available 24/7 to handle any bee removal emergencies.

Customer Satisfaction:
Our top priority is customer satisfaction. We're committed to ensuring that our customers are happy with our services.

Experienced Professionals:
Our team of bee removal experts has years of experience in safely removing bees and their hives.